MintSonic V-Lift : Cleanser, Roller & Sculptor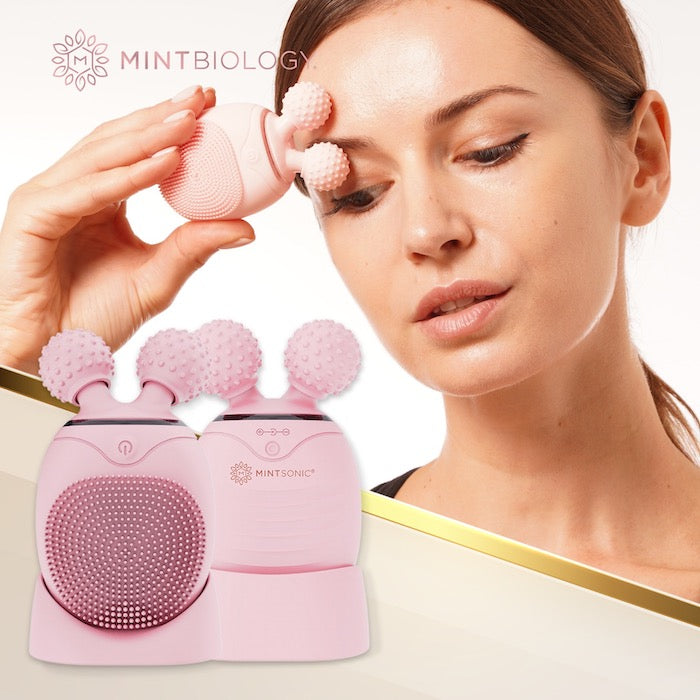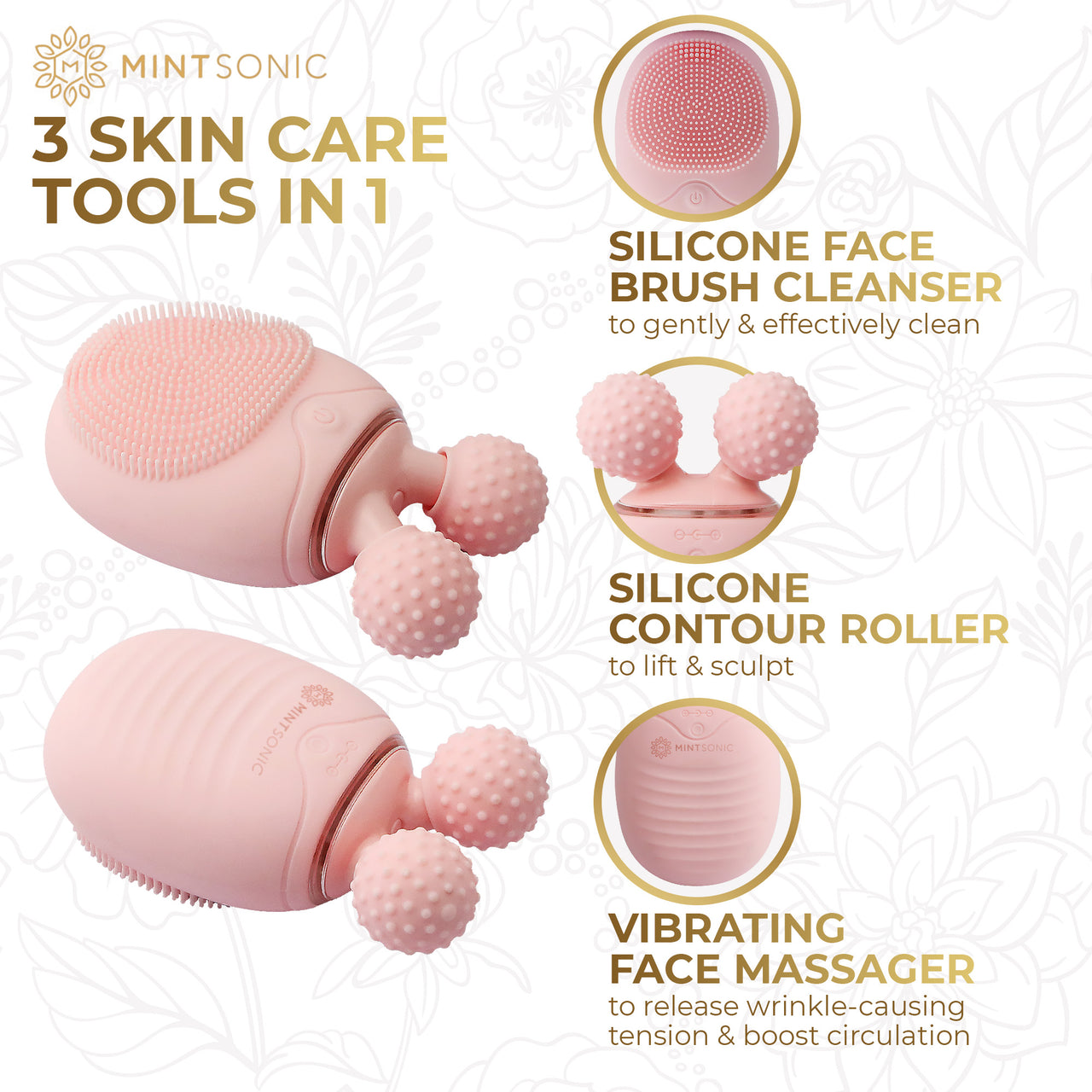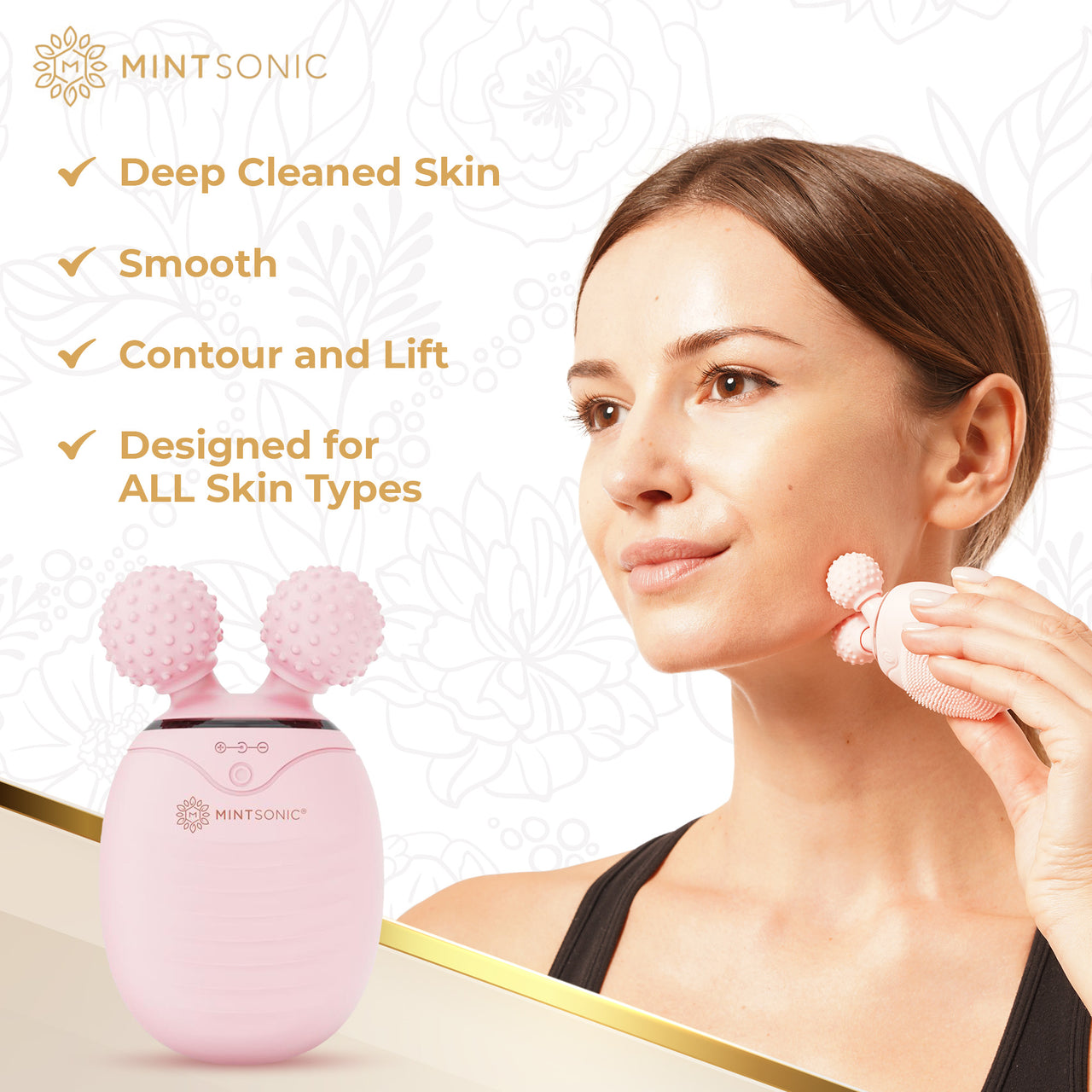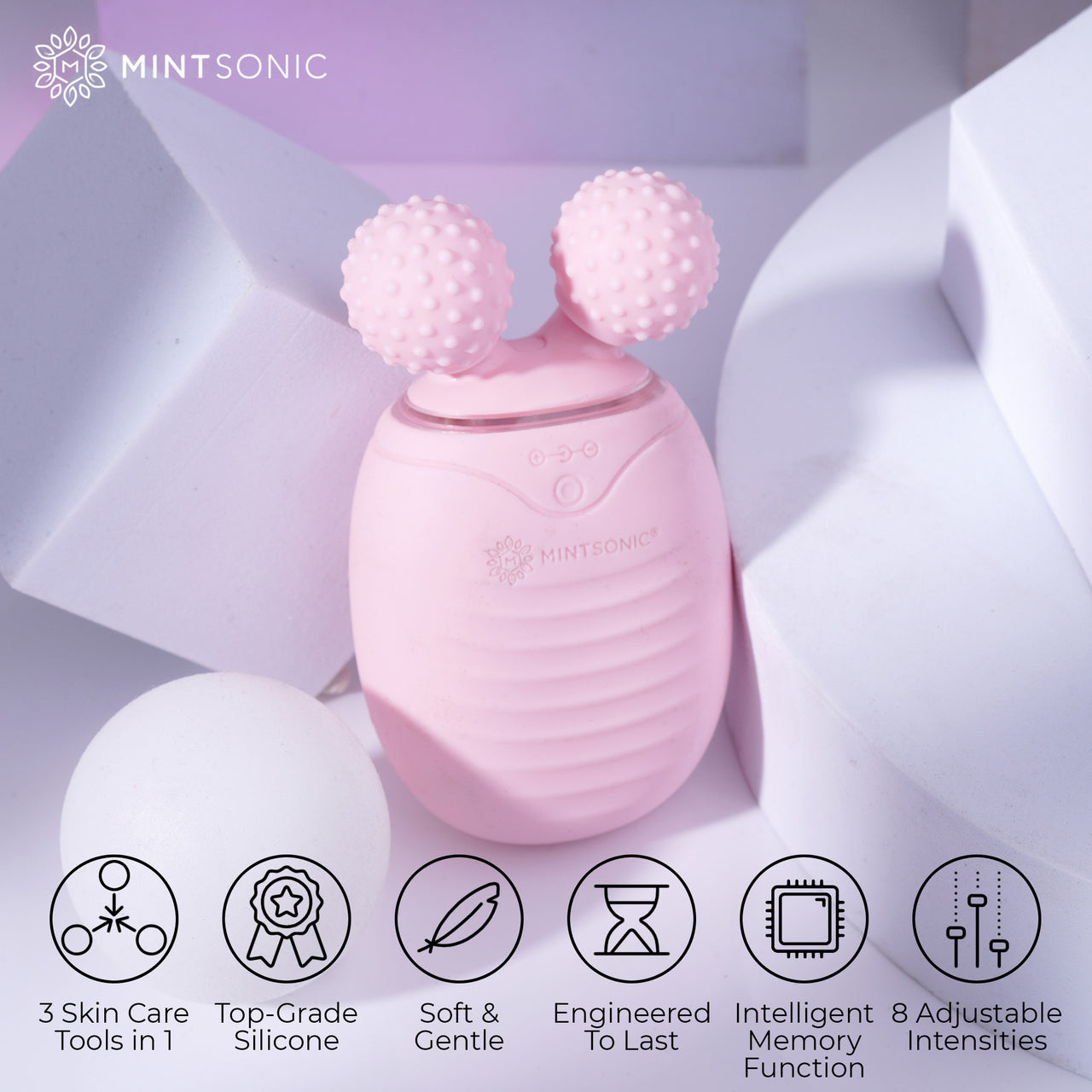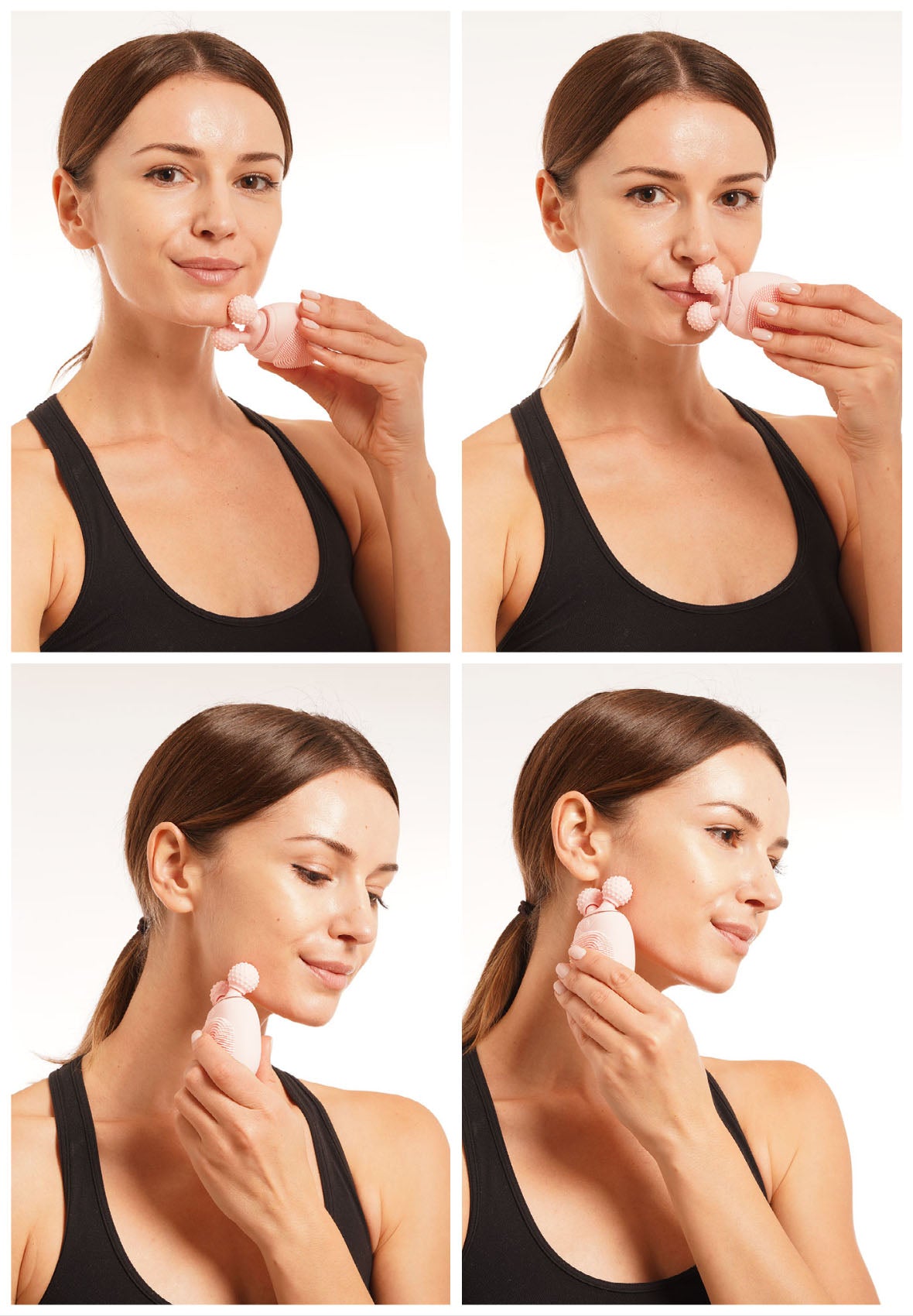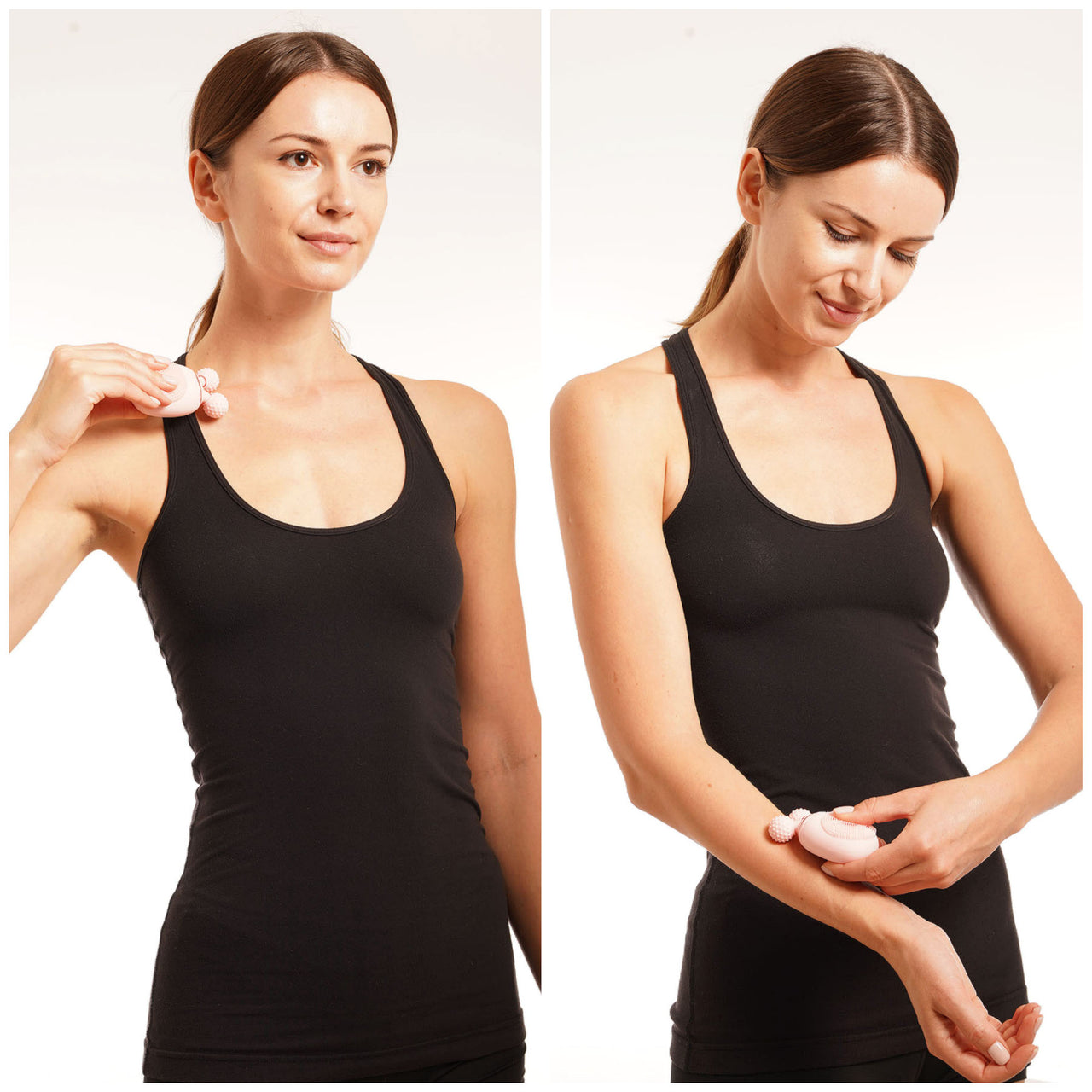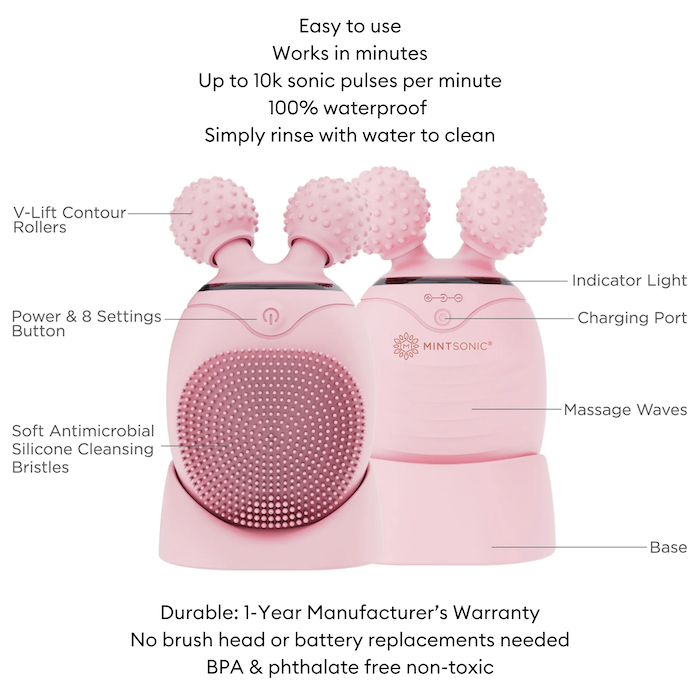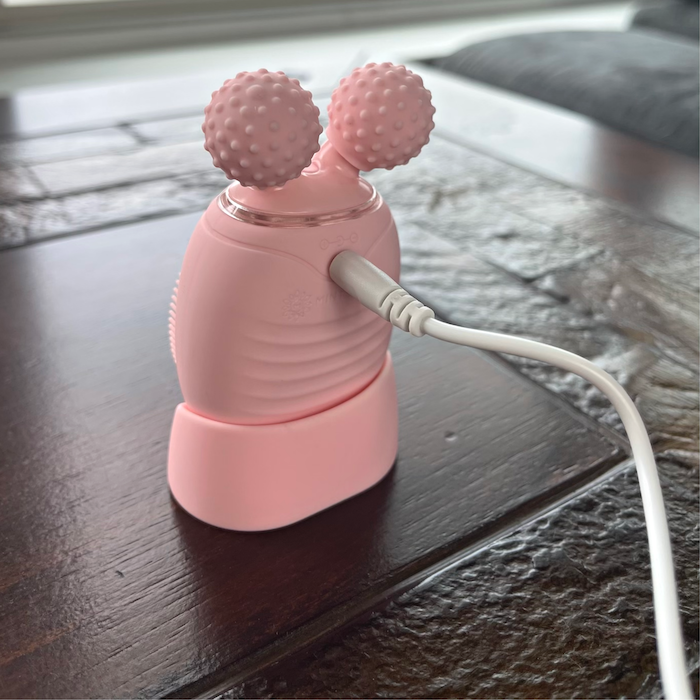 Previous Product
HOW TO USE YOUR MINTSONIC V-LIFT
Cleanse & Renew
Apply face cleanser. Power on the MintSonic and adjust to the desired setting. Use bristles to gently cleanse your skin in upward, circular motions. Use higher settings to deep cleanse and exfoliate. Rinse and pat dry.
Massage & Lift
Apply face moisturizer or serum. Use the smooth size to easily glide over your skin in upward strokes. Gently massage nourishment into your skin while releasing tension and stimulating circulation.
Sculpt & Refine
Sweep the contour V-rollers over your cheeks, chin, forehead, jawline, and neck in upwards strokes to firm and sculpt.

The MintSonic V-Lift Includes:
Silicone Contour Rollers
Vibrating Face Massager
USB Charging Cable
Built-In Rechargeable Lithium Ion Battery
Step-by-Step Instruction Manual
Luxe Gift Box
Intelligent Memory Function
Designed to remember your last used setting for a customized experience that makes your skin care routine quick, easy, and efficient.
Time Saver
Enjoy an all-in-one, inside-and-out cleansing, renewing, and uplifting skincare experience in just 1 minute.
Nothing Wasted
Helps enhance your skincare product's absorption, while also eliminating waste on fingers and hands.
3 IN 1: RENEW, LIFT, REFINE
Renew: Sonic Silicone Facial Brush
Gentle, effective, deep cleansing
Helps remove dirt, oil, and product residue trapped deep within pores
Sloughs off rough flakes and dead skin cells
Significantly more hygienic than fingers or nylon facial brushes
Lift: Sonic Vibration Therapy Massage
Low-frequency pulsations provide therapeutic skin renewal and radiance
Helps relax wrinkle-causing tension and smooth the appearance of fine lines
Helps decrease puffiness and congestion by stimulating circulation and lymphatic drainage
Rejuvenates and restores skin elasticity
Aids in deeper serum absorption
Achieve a dewy, youthful glow from inside out with boosted microcirculation
8 adjustable speeds with up to 10,000 sonic pulsations per minute
Refine: Silicone Contour V-Rollers
Helps lift and define cheeks, chin, and jawline
Helps reduce appearance of double chin
Roller nubs target pressure points
Helps increase circulation
HOW TO CLEAN YOUR MINTSONIC V-LIFT
It's waterproof, so you can simply wash it with soap and warm water. Use a towel to pat dry, or leave it on its stand to air dry.
100% Satisfaction Guaranteed!
All MintBiology products have a 30 day, no questions asked guarantee. We stand behind everything we design and manufacture.
1 Year Warranty
Register your MintSonic to activate your extended warranty.
Here's Why Everyone Loves the MintSonic V-Lift:
This site requires cookies in order to provide all of its functionality.