Thank you for your purchase of MintBiology
Korean Sheet Masks!
We hope you're enjoying your new at home spa treatments so far! We'd like to offer some sheet mask tips to help you get the most benefit.


Before getting started, we recommend using the MintSonic facial brush with your favorite cleanser to deep-cleanse your pores, smooth, and prep your skin for treatment. This will prepare your face to efficiently absorb and drink up all of yummy goodness of this mask! The best time to use these masks would be right before bedtime to allow the serums to work its magic throughout the night.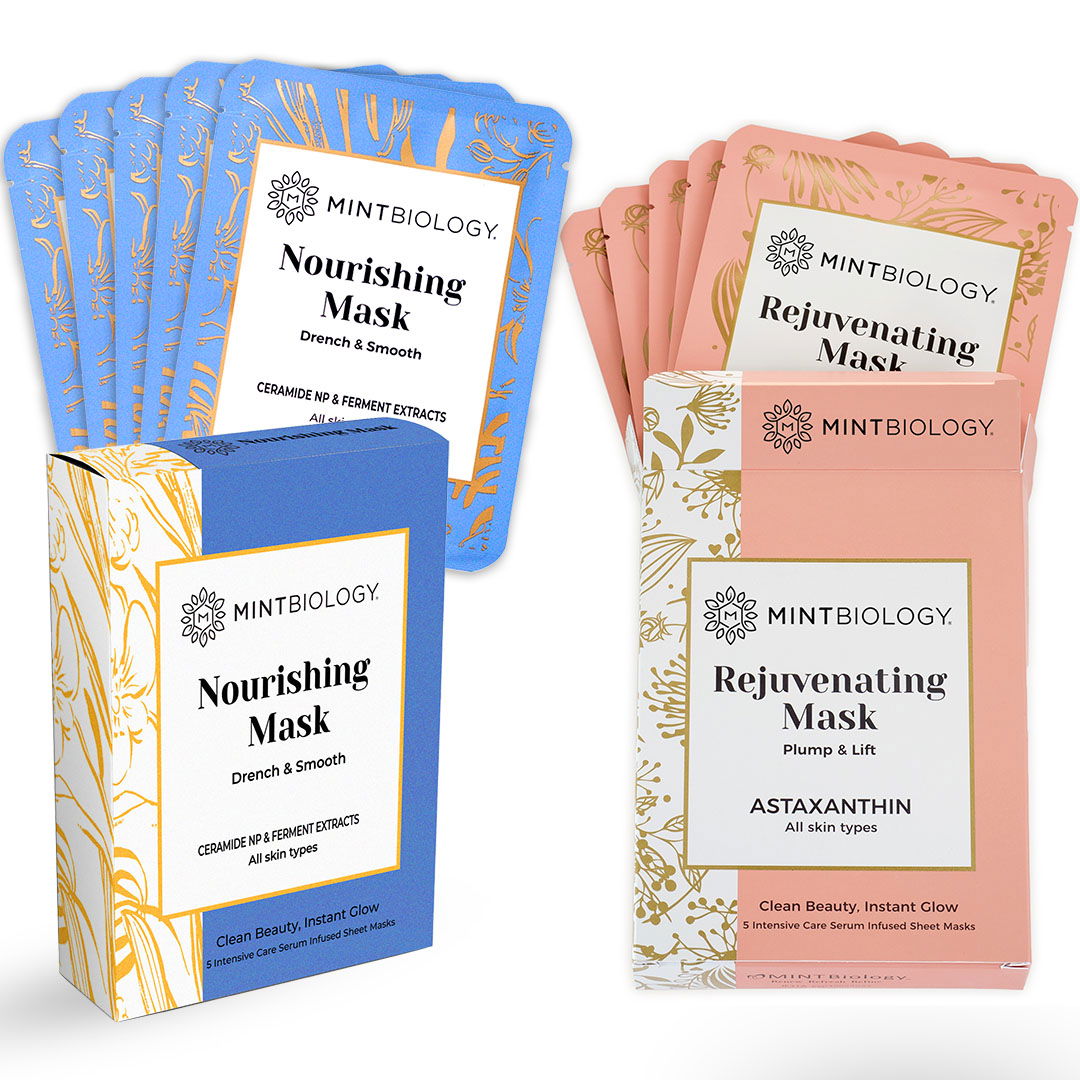 1. On warm days, refrigerate the masks for about 30 minutes prior to use for enhanced relaxation and cooling effect. On cold days, you may also place them into warm water for a warming effect. They are great at room temperature too.


2. Best time to apply this facial mask is right after cleansing your face in a hot shower/bath or after exfoliation with the MintSonic brush. The heat of the shower steam opens up your pores so that they're even more receptive to absorbing the mask's essence.


3. Before applying the sheet mask, pour the extra essence out of the packet and pat it onto your face. Then place the mask on top of the essence and continue as usual. This method is far more effective than patting in the remaining essence at the end since the sheet will more effectively lock in the excess essence.


4. Use the mask on other parts of your body. Once you've finished using the mask on your face, there's a whole side that has yet to come in contact with skin. Fold the mask in half and wrap it around your neck or hands.

5. You can also turn that excess essence into another mask entirely. Put a new sterile sheet mask or some cotton balls into the pouch, and seal it inside a ziplock bag. Then toss it in the fridge overnight. The cotton will absorb the remaining essence. The next morning you can lay them on your face in any areas that need extra nourishment.


6. Wear gold eye masks underneath the sheet mask. Not only does it give your eyes the extra love they need, but it makes the masking experience even more soothing and relaxing. We recommend using MintBiology's Marine Collagen Gold-Eye Masks.


7. Follow with your favorite skin cream/lotion to seal in all the goodness if needed. Most may find that just the absorbed facial serums from our masks is enough adding no other skin care products on top.


8. Depending on your skin needs, you may want to use a minimum of 2 - 4 times a week. Daily use is also recommended as improvements are realized. They are also great for traveling and making exceptional gifts!
Sign up for the MintBiology Newsletter to receive skincare tips, new product updates, and more!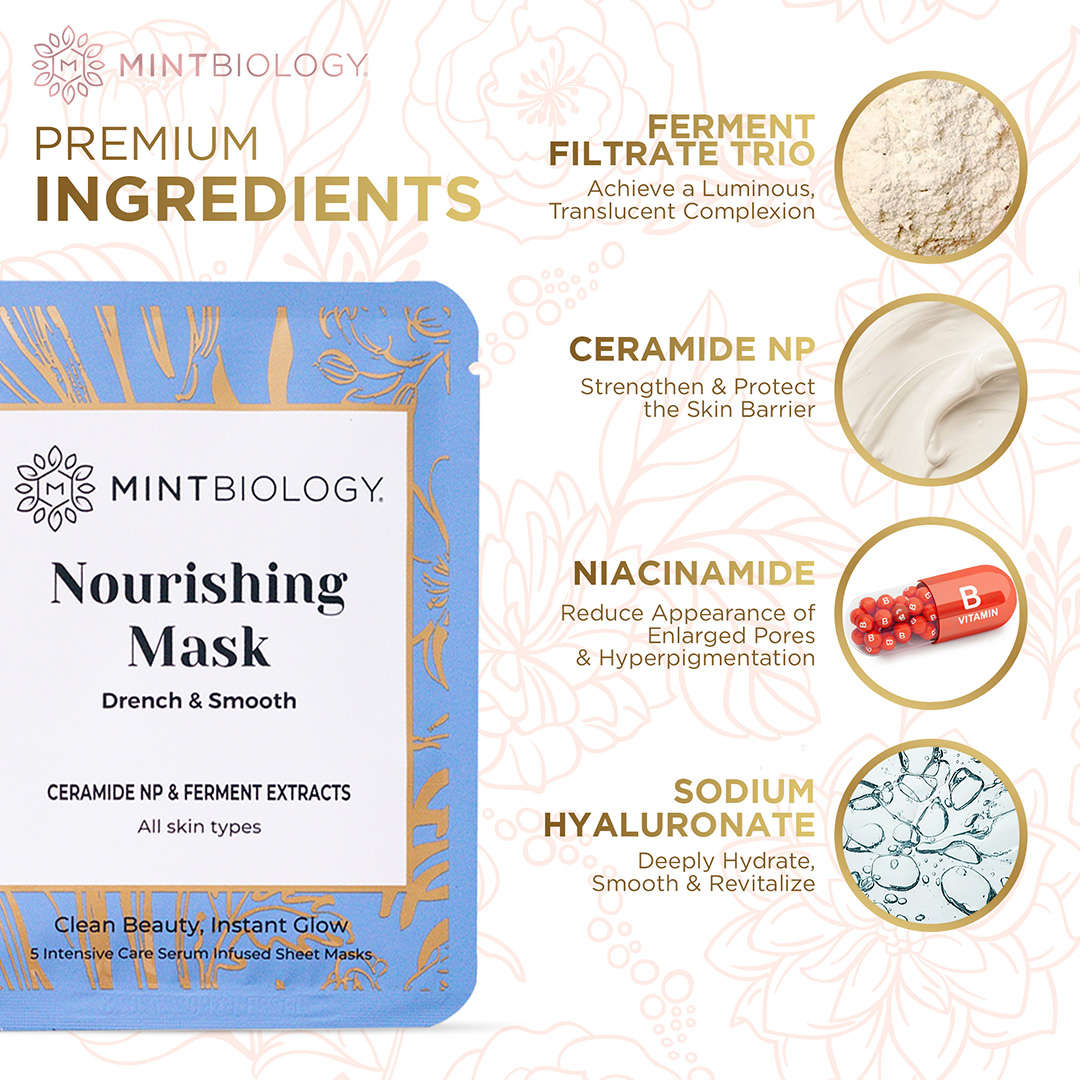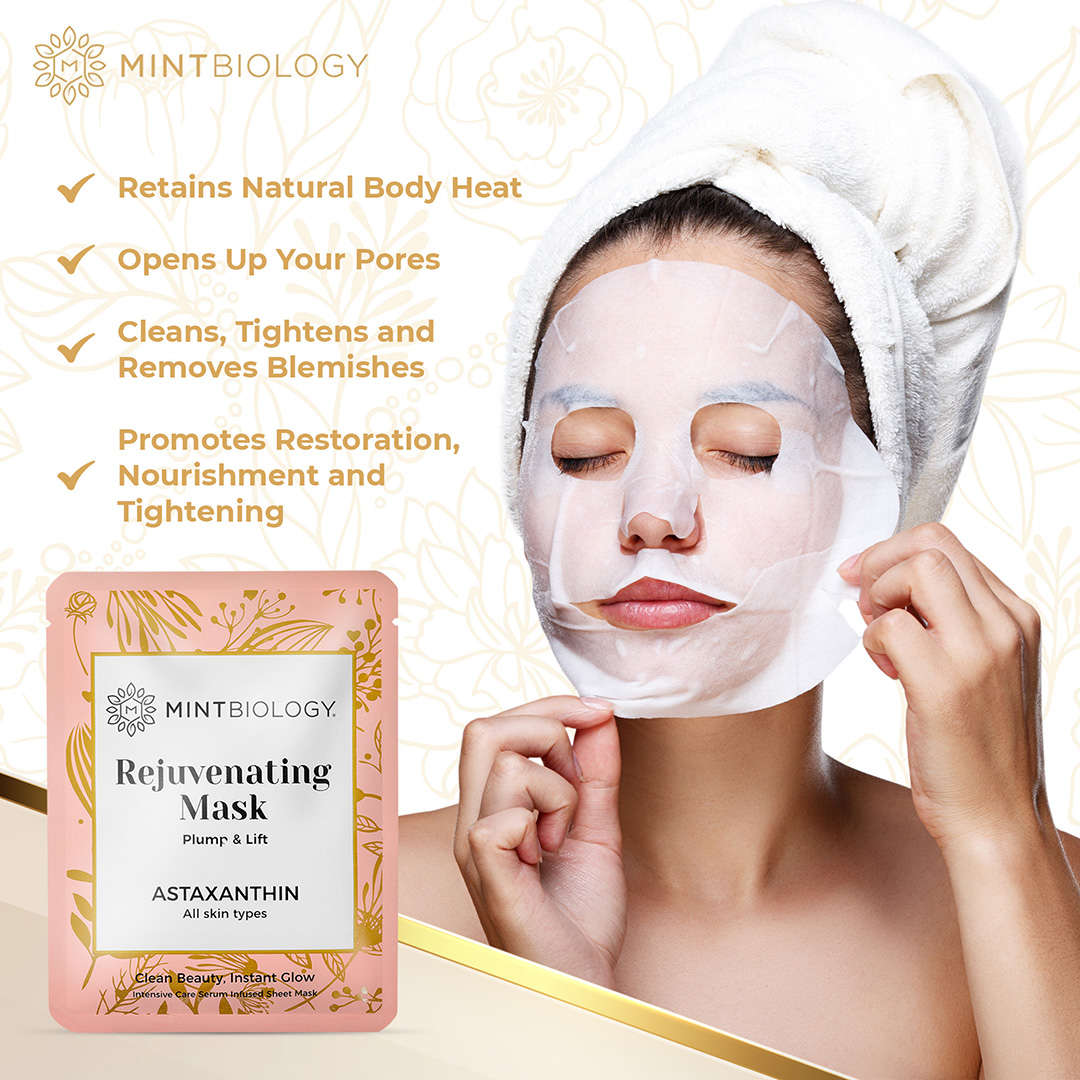 This site requires cookies in order to provide all of its functionality.