KOA Massage Tool : Myofascial Release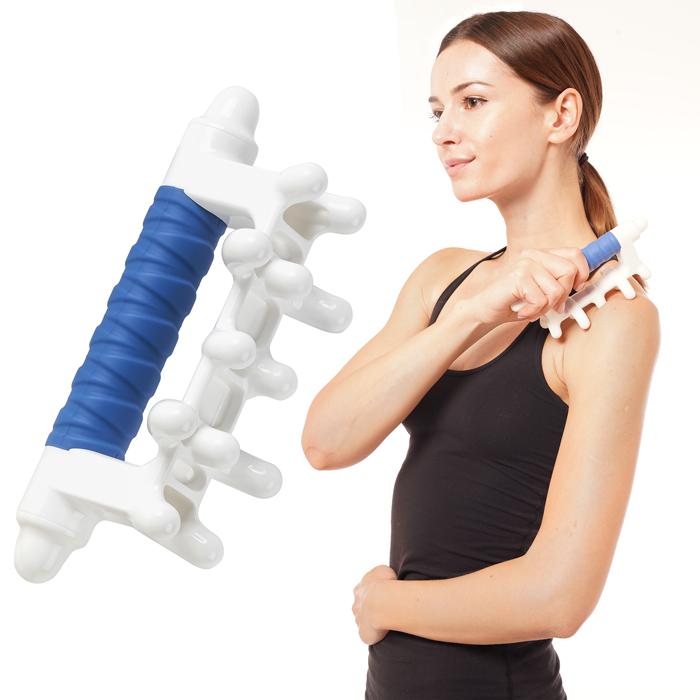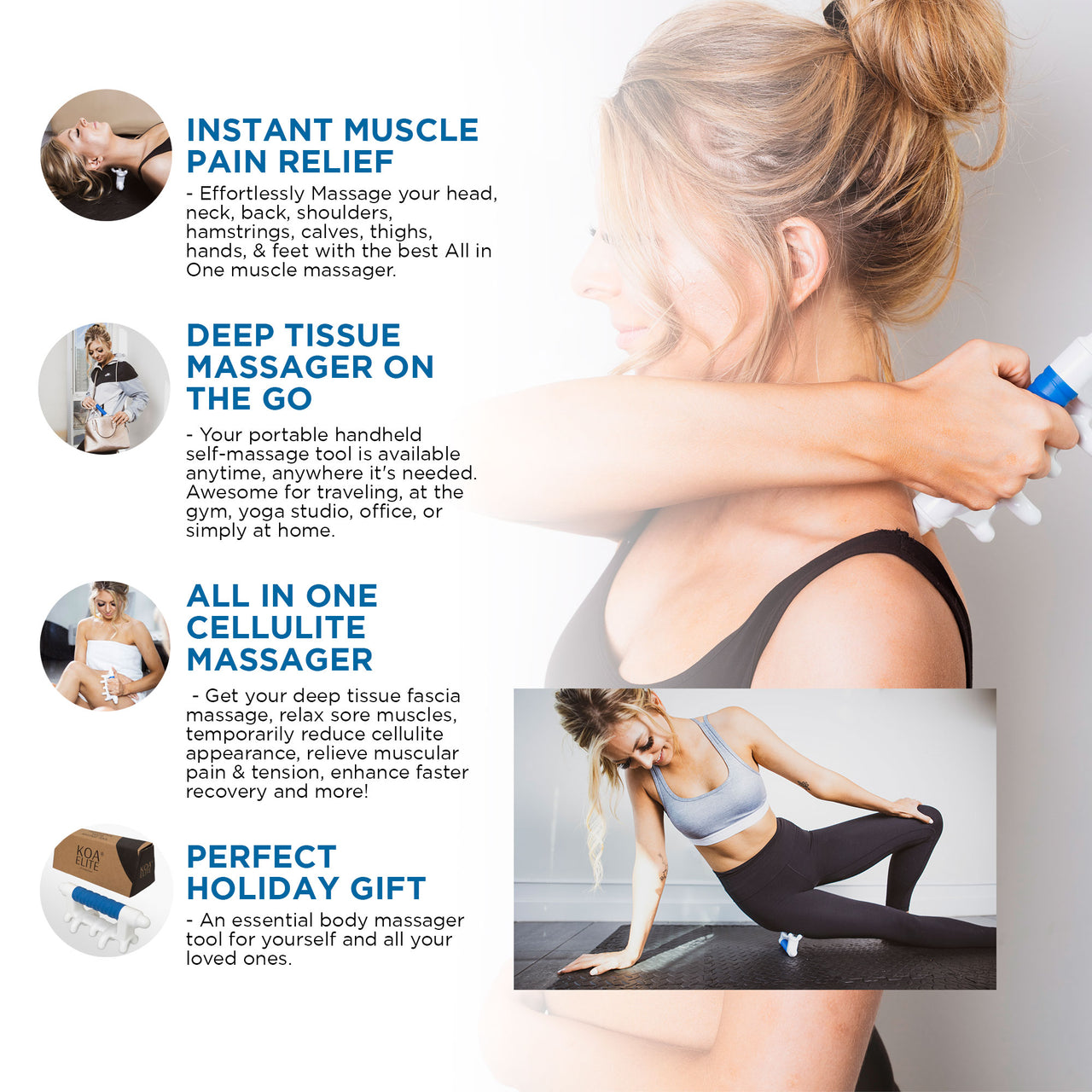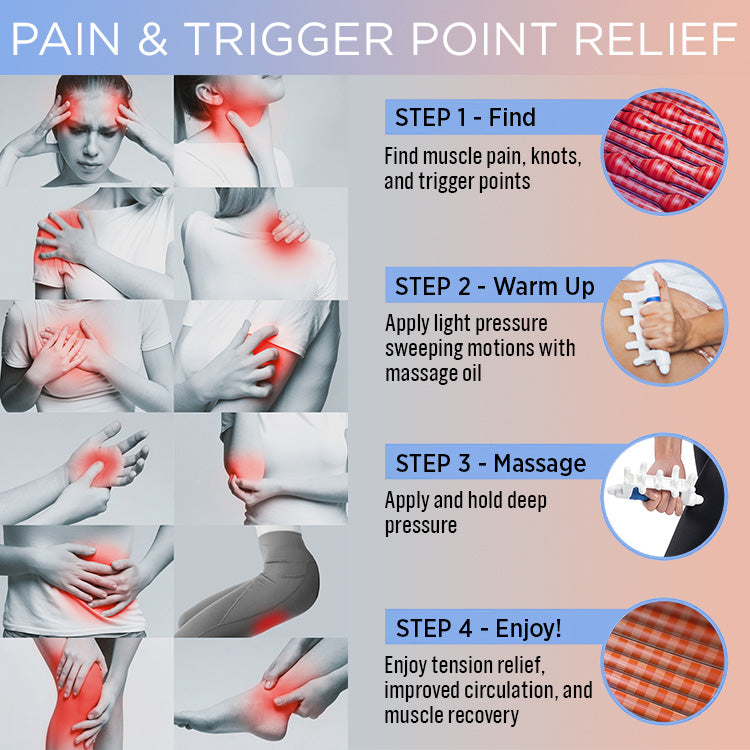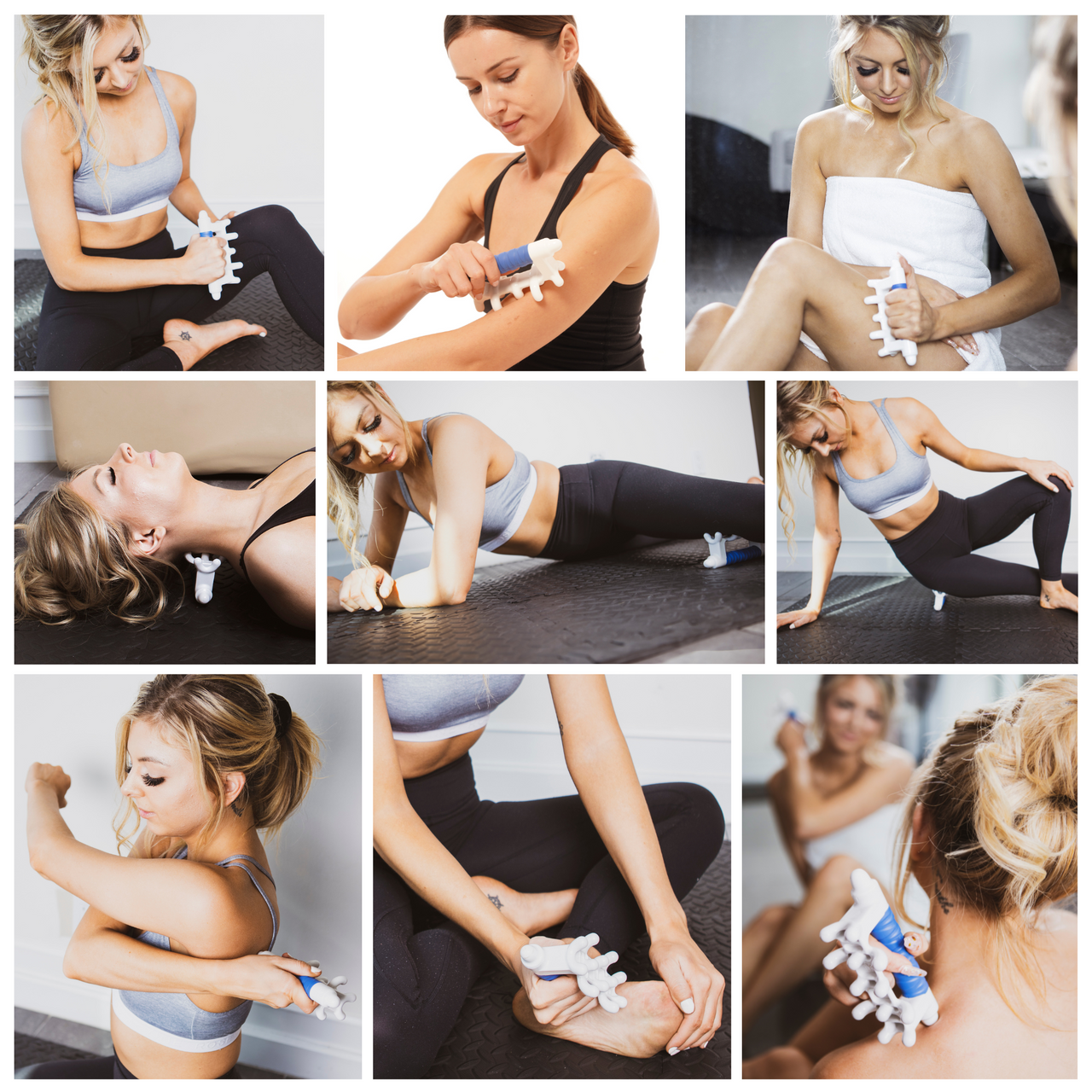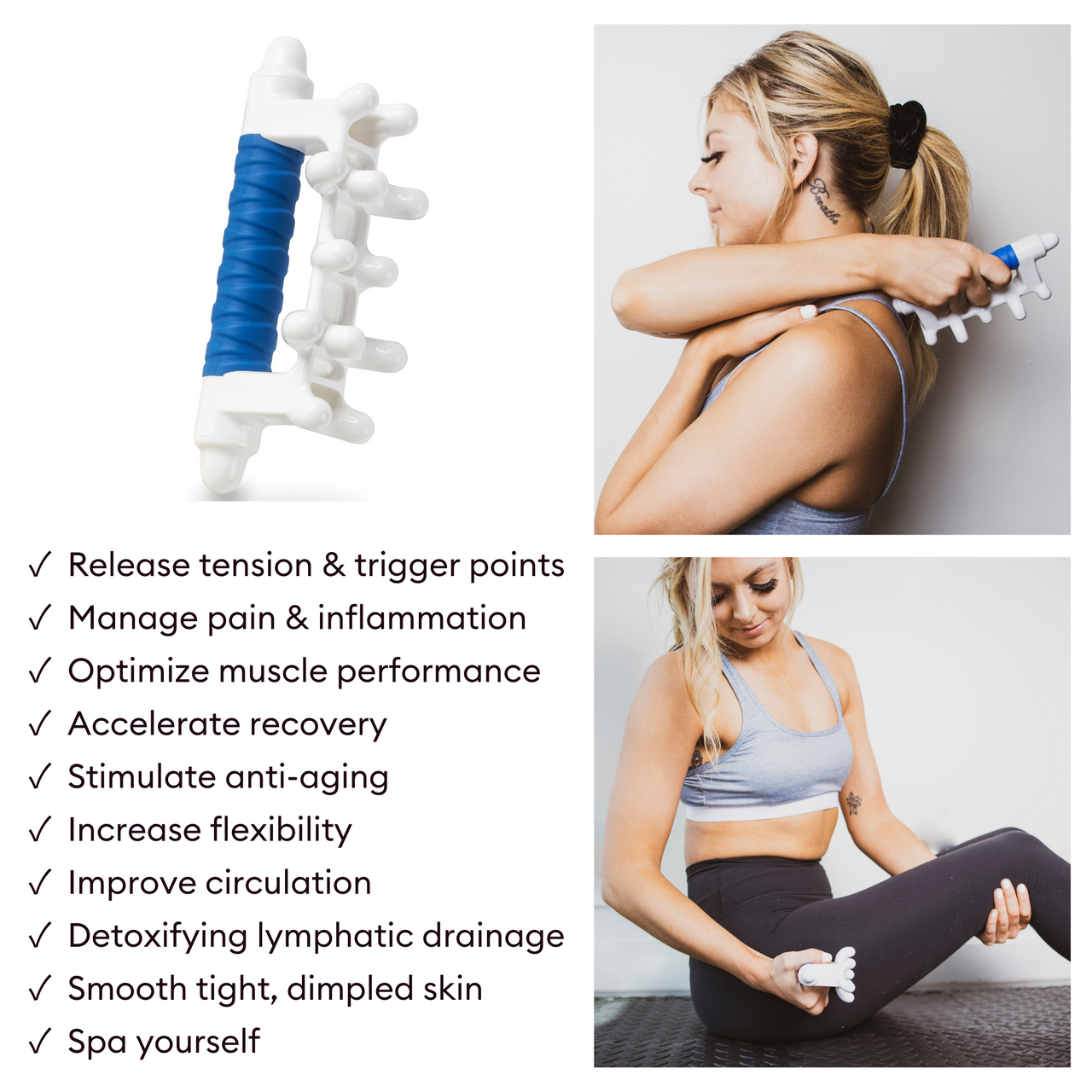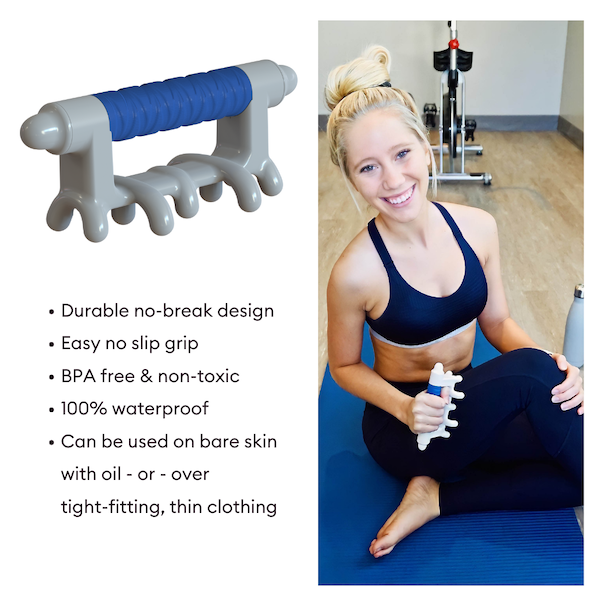 Previous Product

Next Product
Imagine if you could treat your neck and shoulders to a 5 minute massage that made you feel brand new?! Perfect for achy backs, necks, legs, hands, and feet, as well as head massages and unwinding tightness and adhesions.
How to Use the KOA Massage Tool
1. Start with light, brisk strokes.
2. Ease into deeper pressure as needed.
3. Use the rounded ends to press into and release trigger points.

Why It Works
Unlike other massage devices, this patented design allows the KOA fingers to comb through and release deep myofascial adhesions that cause tension and pain. The KOA Massage Tools use our proprietary HumanTouch 3.0™ technology to decompress and relax tight muscles by targeting the body's soft tissues in a uniquely gentle and effective way. 
How Quickly Will I See Results?
You'll feel the KOA Massage working right away to decompress and "detangle" tense tissue. Most people feel a difference in their aches and pains after just a few minutes of use. 
Everyone's body and pain management needs are as unique as they are. With consistent use, you can expect to experience increasing benefits of healthy, happy myofascial tissues, blood flow, nerves, joints, and skin.
What Kind Of Oil Should I Use On Bare Skin?
Any pure coconut, avocado, or massage oil helps the KOA Massage Tools glide beautifully over your bare skin.
Bring The Spa Home - Or On The Go
Pick it up any time for quick, on-the-go relief, or treat yourself to a deluxe spa experience. Perfect for the bath or shower, gym, sauna, yoga studio, sports field, office, traveling, on the go, or at home.

All-In-One Solution for Myofascial Therapy & Head-To-Toe Relaxation & Relief
Because you don't need relief when your therapist can see you; you need relief NOW! The KOA Massage Tool puts YOU in control so you can stay on that 'one spot' for as long as you'd like and apply just the right pressure.
It's Like Visiting a Therapist… Whenever You Feel The Need.
Our patented, ergonomic design mimics the fingers, hands, and elbows of a skilled massage therapist. This gives you versatile, precise control of the exact treatment pressure, placement, and frequency that works best for you. It's like having a massage therapist, myofascial release tool, foam roller, muscle stick, hook cane, and massage balls combined all in one tool!
USA Patented Design
HumanTouch 3.0 is our proprietary, patented technology that integrates optimal myofascial and musculoskeletal spacing with knobs and points that mimic your therapist's fingers, knuckles, and elbow to break up tense, sore tissue - at the pace, pressure, depth, and threshold you control.
USA Patent 29/666,626
Durable, Portable, Easy
Made of durable German polymers to ensure long term, reliable use. 
STOP WASTING MONEY on cheaply made, ineffective massage tools made of dangerous chemicals and toxins only to find out that the hard plastic or foam breaks, pinches, snags, hurts, and doesn't deliver the results you're after.
Non-Toxic, BPA Free
Our proprietary plastic formulation does NOT contain the following as raw materials:
❌  Benzotriazol
❌  Bisphenol A (BPA)
❌  Bisphenol S (BPS)
❌  Dimethyl fumarate
❌  Latex
❌  Octabromodiphenyl ethers
❌  Pentabromodiphenyl ethers
❌  Polybrominated diphenyl ethers (PBDE)
❌  Polybrominated biphenyls (PBB) 
Once You Experience Pain-Free Living…
Treat yourself, your loved ones, and even your furry friends to relief, rejuvenation, and upgraded performance at any age.
Need more convincing? 
Our 100% Customer Satisfaction Guarantee covers it all.
Why Everyone Loves The KOA Massage Tools:
This site requires cookies in order to provide all of its functionality.